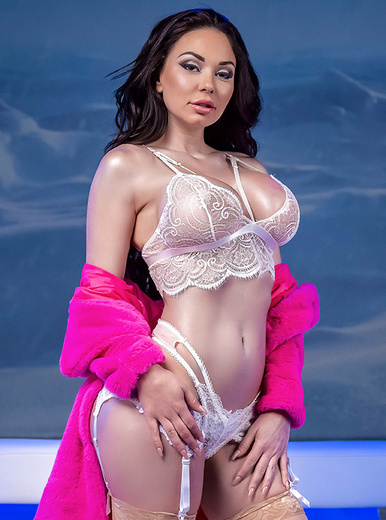 Brooke Beretta Pornstar Biography
Thanks Brazzers.com
Fiery redhead Brooke Beretta is a real pistol. One minute this busty hottie is sweet and giggly; blink, and she's a sassy tease. What's more, she's always looking for the next good time.
This babe is a party girl who says most guys just can't keep up with her, whether it's at the club or between the sheets. No wonder she entered the adult industry: to find hard studs who know exactly what she needs and how to give it to her!
Brooke gives as good as she gets, and with her incredible deepthroating skills, she makes her costars very happy! With her flawless fake boobs, tiny waist, and luscious round booty, which she maintains with plenty of flexibility-boosting hot yoga, Brooke has all the assets necessary to make your porn dreams come true. Watch Brooke's hot videos now to see why this babe is on fire.